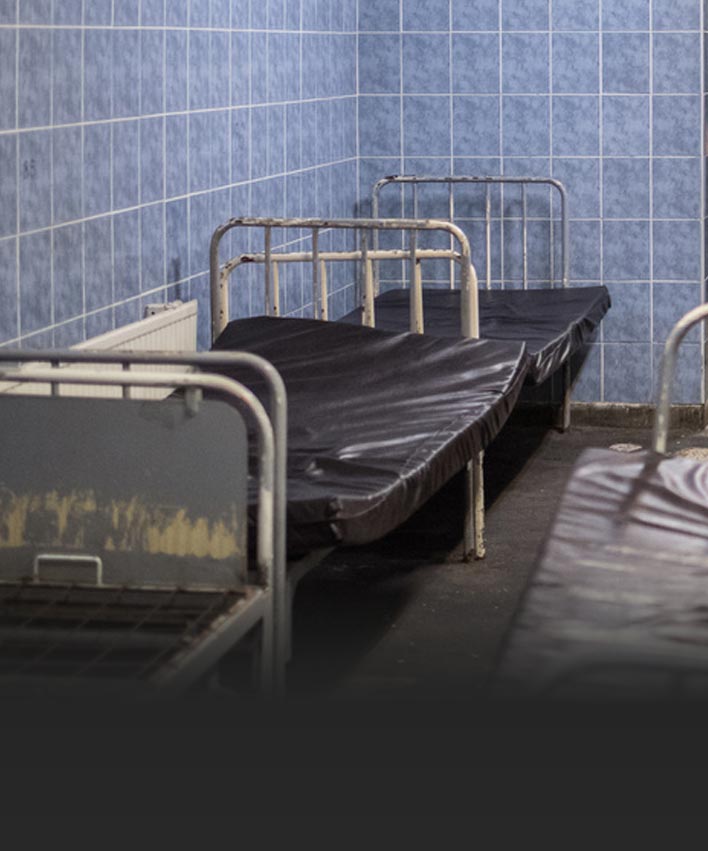 Maintainer: Oltalom Charity Egyesület 
Name of theinstitute: Night Shelter (Éjjeli Menedékhely)
Leader of the institute: András Rákos
Address: 1086 Budapest, Dankó u. 9.
Phone: (06-1) 210-5400/ 103. mellék 
Number of persons supported: 100 , krízis időszakban 130 
Oltalom Charity Society was given the property at Dankó street 9 for 99 years of use in return for renovation. The building was originally a butcher shop. It had not been used for years and was in ruinous condition. Oltalom opened part of the building for the needy in December 1992. The night shelter worked with 50 beds until 1993, when it expanded its capacity to serve 100 self-sufficient or partly self-sufficient men without a home. The shelter provides lifesaving services for those who are crowded out of temporary hostels and live on the street.
Number of supported: 100, in winter crisis season (1st of October to 30th of April): 130
Our guests can make use of the following services:
ruhamosás, ruházat pótlása (adományokból) 

A bed for one night

Showers

Laundry

Replacement of clothes

Warming of food

Safe storage of official documents during the stay

 Information and referral 

Recovery room for those who are waiting for hospital treatment or are just out of hospital

Mental-health assistance

Leisure-time activities 

Tea and baked goods.

Books and newspapers 

Social work support
Official administration:
Job-hunting and contact with the employers

Searching for further education/training possibilities

Obtaining official documents

Administration of social security provisions

Searching for alternative housing possibilities

Keeping contact with other social institutions
The night shelter works 24/7 and in order to provide for those in crisis the simplest admission criteria were set:
 application for services,

 accepting the rules of the house,

valid proof of NPHMOS – National Public Health and Medical Officer Service – (not older than 1 week) and 

x-ray screening (not older than 6 months) is necessary.
The services of the Night Shelter are free of charge. 
Data of the accepted people are registered in a document called "Bedding order". The social worker and social administrator keep track of the individual's documentation for use of the services of the night shelter. 
Social workers provide information and give advice to help solve the visitor's problems.